Christmas Rotary Collections
---
Sadly the Rotary Clubs of Farnborough and Aldershot will not be able to do their normal Christmas collections with Santa this year – however the Aldershot rotary still be visiting around the Aldershot area, see itinerary below with new way to donate safely to this great cause; Farnborough Rotary Club will have static collection points around the town – look out for these!
Alternatively you can donate to the Farnborough Rotary Club here.
Click to expand images.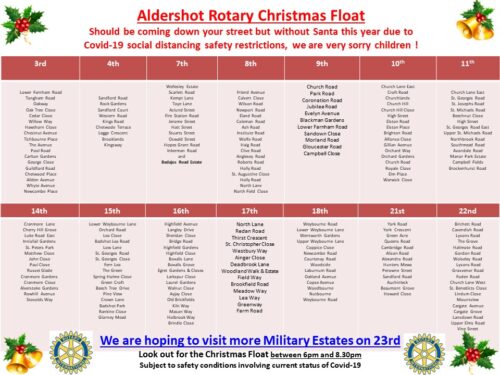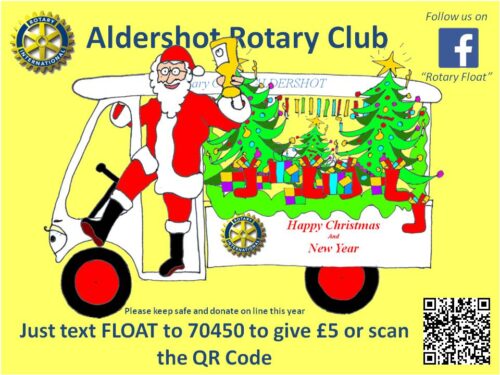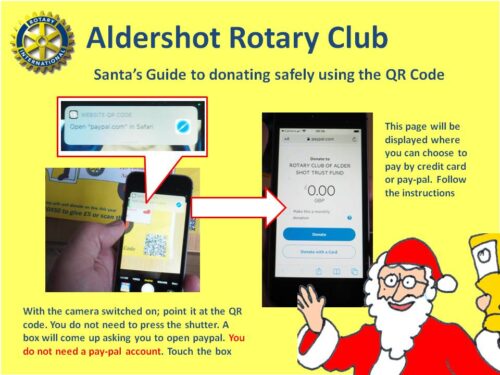 ---