Joining Forces for Families Event Volunteer
---

Event Volunteer – Managed by Citizens Advice Hart
What will you do?
Complete an introduction to Citizens Advice and relevant training
Be assigned to agreed event(s)
Help prepare for an event
Assist in setup and take down
Man the stand and talk with visitors
Provide information and assistance to visitors
What's in it for you?
Gain and build on valuable skills such as communication and team working
Learn about your community
Assist in ensuring each event is successful
Increase your employability
Expenses will be reimbursed
What do you need to have?
You don't need any particular qualification but should be
be friendly and approachable
be non-judgmental and respect views, values and cultures that are different to your own
be willing to learn about and follow the Citizens Advice aims, principles and policies including confidentiality and data protection
How much time do you need to give?
These roles are event specific and are therefore ad-hoc – you will be asked which events you would be available for – they can be from 2 to 6 hours depending on the event.
Valuing inclusion
Citizens Advice volunteers come from a range of backgrounds and we welcome applications from all sections of our community.
If you are interested in becoming a event volunteer and would like to discuss this opportunity please contact [email protected]  or call 01252 749265
If you would like to apply please feel free to complete Hart's volunteer application form
application-form-volunteers- JFFF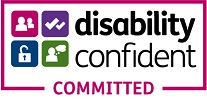 ---