Community Empowerment in Action
---
Citizens Advice Rushmoor has been successfully developing new ways to reach vulnerable people in the community – by helping them to help themselves.
The project, funded by the Nat West Skills and Opportunities Fund, has recruited and trained Nepali speaking "Community Champions" who can help overcome some of the language and cultural barriers faced in their communities.
After a short period of training, the Champions are tasked with going out into their networks and community groups, to share key information.  The issues they cover include scams, financial abuse, energy bills and managing finances.  "All of this aims to build more resilient and knowledgeable communities – and ultimately we hope, reduce their dependency on local services" said Alex Hughes, Chief Officer.
"The Champions have been fantastic" said Mina Pun, project coordinator. "We have seen them grow in confidence and knowledge through the training, which in turn has enabled them to deliver a programme of talks, training and information sharing with others" she said.  Over the last year, the project has reached over 1500 Nepali speaking people, some of them among the most vulnerable people in our community.
"We believe this model has potential to be used with other groups and communities, to prevent them being taken advantage of, and help to stop the problems occurring in the first place, avoiding distress and hardship" added Alex.
At a recognition event for the Champions on 6th November, the Champions were given certificates to recognise their contribution to the community.  These included:
Ramdhan Rai who has attended various community events, including ESOL classes and cultural programmes to build awareness of issues such as scams, benefits and financial abuse – in the background 3 other Community Champions.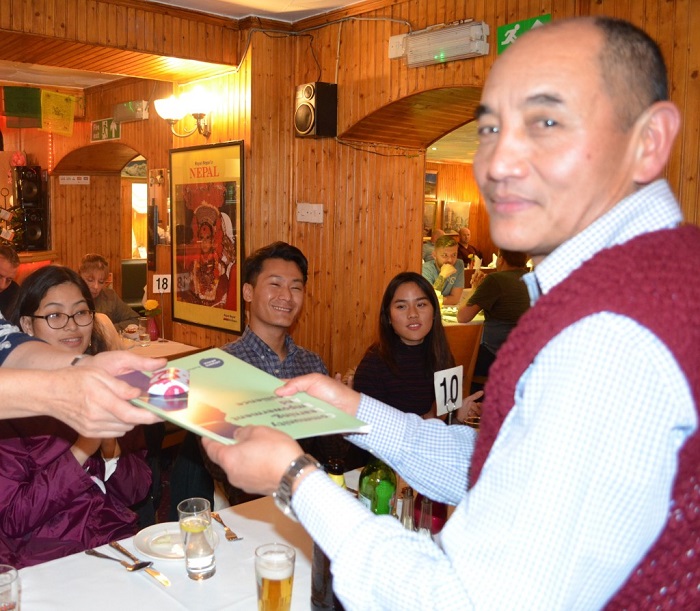 Pratikchya Gurung who has recruited another volunteer, as well as raising awareness with a group of elderly Nepalese.  Her confidence has grown as a result of the Champion training.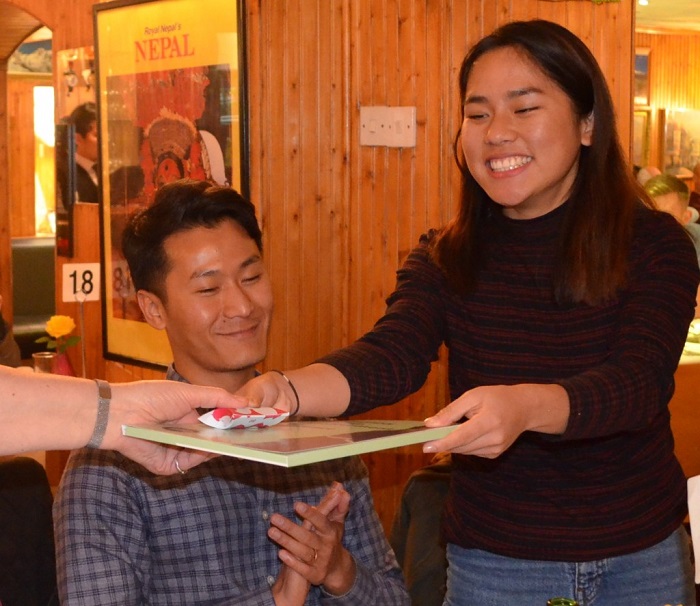 Sushila Magar who has attended training on Universal Credit, which has enabled her to respond to queries in her job, as well as in her help with the Nepali language drop in every Wednesday (with Alex Hughes presenting the certificate and badge)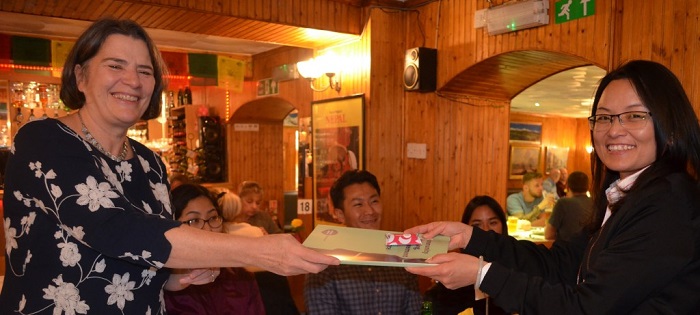 ---