Annual General Meeting 2018 Invitation
---
Please come to our AGM on Monday 26th November at 3pm in the Wellesley Community Rooms.
We want to use this event to find out what our local community thinks about the future of our service
We would really like you to help us plan for 2019 so we can:
Use the relocation of our Farnborough office as an opportunity to improve how we meets the needs of our community
Find more proactive, interactive and fun ways of creating a dialogue with those who support us
Improve our links and communication with local charities and organisations –
Make sure that our research, campaigning and advice work is as effective as it can be.
We would like to give local charities and organisations the opportunity to share information about their services at this meeting.
If you are able to attend this meeting please tell Sarah Carter: [email protected]
Can you also let Sarah know if you would like to display information about your organisation at this meeting.
How to find the Wellesley Community Rooms:
The Wellesley Community Rooms are located on Maida Road which sits off Alisons Road. A small car park is available front of the building.  Regular buses and trains operate between Aldershot and other mainline towns.
Wellesley Community Rooms, Maida Road, Wellesley, Aldershot, Hampshire, GU11 2FA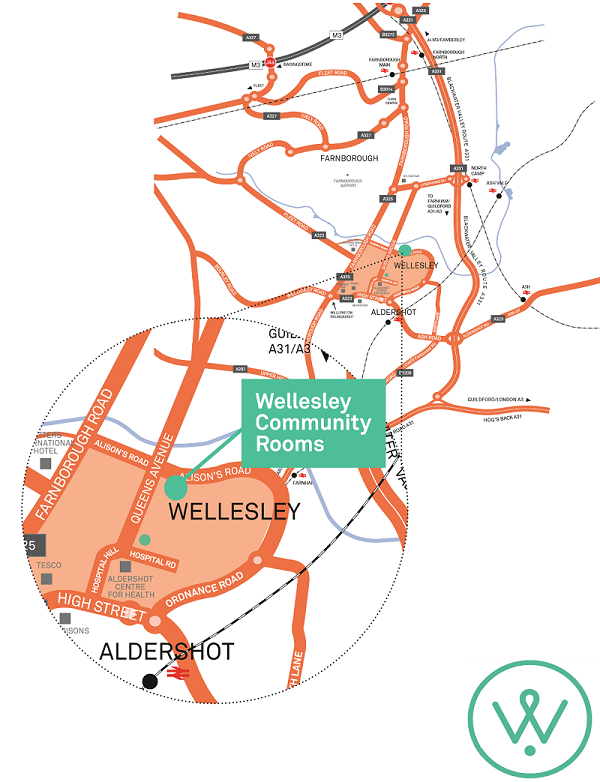 ---