Treasurer Volunteer Role
---
We are looking for an enthusiastic and committed individual to join our Trustee Board as Treasurer to take lead responsibility for budgeting, accounting and financial reporting as well as financial aspects of the strategic plan. As a Trustee you will also help guide and govern our service and contribute to our sustainability and future resilience.
Citizens Advice Rushmoor is an award-winning service that provides free, confidential and impartial advice, and campaigns on big issues affecting people's lives. As a local, independent charity, our service is needed by our clients now more than ever.
Becoming a Trustee will develop your strategic skills, help you gain new insights and perspectives, and enable you to contribute to sustaining our invaluable service to clients. As a member of our Trustee Board, you will provide leadership, develop policy and share responsibility for the overall governance of Citizens Advice Rushmoor. Our Trustee roles are performed on a voluntary basis.
We value diversity, promote equality and welcome applications from all sections of the community. We are particularly interested in hearing from candidates with an accounting qualification or suitable financial management experience. The role supports a salaried Finance Manager, so does not involve detailed bookkeeping.
If you want to chat about the role further, you can contact Andrew Levey, our Trustee Board Chair, by calling 01252 986 224 or by emailing [email protected].
For full details on the role, download our job pack here.
We value diversity, promote equality and welcome applications from all sections of the community. Citizens Advice Rushmoor is a registered charity no 1090669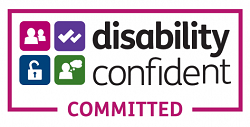 ---