Citizens Advice Partnership Award 2022
---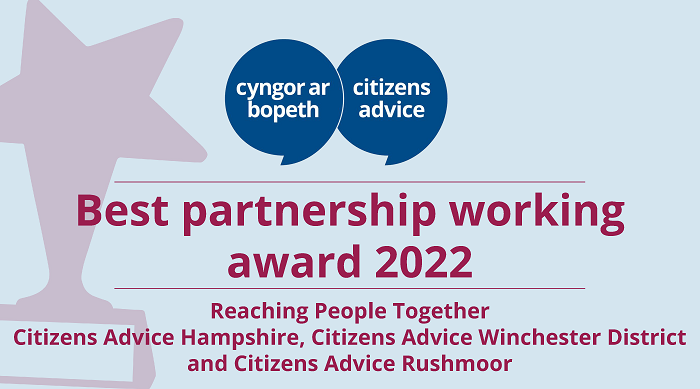 We were delighted to be the recipients of the national Citizens Advice Partnership Award this year, together with Citizens Advice Winchester and Citizens Advice Hampshire the other project partners.  We are continuing to use the AFA model to support our work in the community.
As one of 3 partners in this important Hampshire wide project, we used the innovative "Advice First Aid" training to extend our reach to more vulnerable communities.
The Rushmoor element of the project specifically targeted marginalised and excluded groups, shaping materials and methods to maximise relevance and accessibility.  Initially focusing on the Nepali community, we later extended the work across Hampshire, to include other excluded groups such as the deaf community.
The 45 "Advice First Aiders" trained through the project can now use the skills gained to:
Help find accredited information from the Citizens Advice website
Share that information with their service users
Identify and make referrals to their local Citizens Advice
The case study on page 5 of our Annual Review really demonstrates the benefits of AFA, as the Community Grub Hub team used the model make the referral, which in turn achieved a brilliant outcome for the client.
Many thanks to the Citizens Advice conference team for their recognition of this important project and their kind words:
"Your award win is a testament to the great work you've done … our organisation is lucky to have you."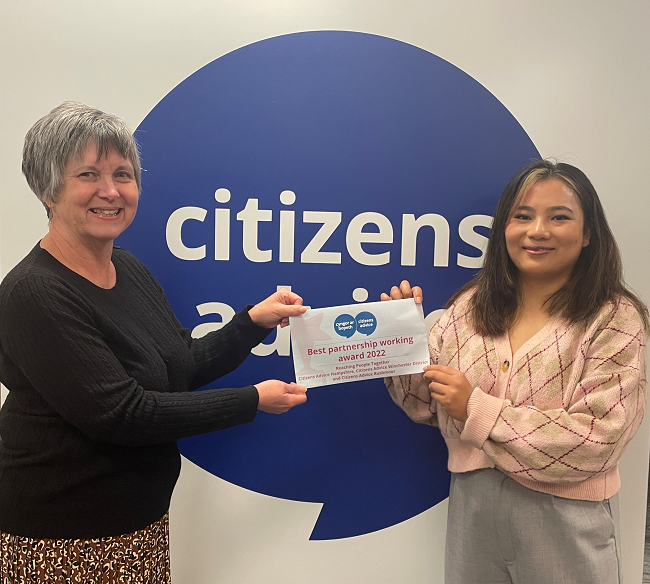 Lovely to see Anusha today, sharing our great news on the award from national Citizens Advice Anusha has been pivotal in overcoming barriers to reach people otherwise unable to access help. Well done, Anusha!

---