Reaching People Together
---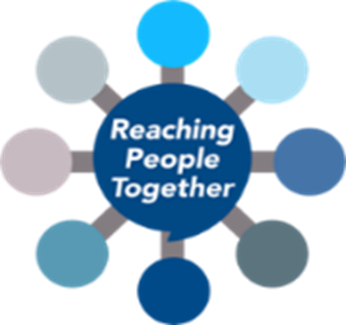 Reaching People Together is a partnership project which aims to provide support to some of the vulnerable and hard to reach people in our community.
Across Hampshire, there are  wide range of local charities and community-led groups providing support to disadvantaged or vulnerable people, and many will have issues that Citizens Advice could help with. By working in partnership with these local organisations, we plan to get our advice and support out to those who need it most and at the earliest possible stage.
Advice First Aid is one of the strands of the project. Advice First Aid is a free half day online interactive training course which is aimed at community workers and volunteers. This programme is exactly like medical 'first aid' – and will help trainees identify the problem, provide some initial, basic help but also know when, and how, to call in the experts when need them.
Citizens Advice Rushmoor is delivering Advice First Aid training  which is adapted  to engage with groups who may be most at risk of  experiencing health inequality (with particular focus on the BAME community).
Our upcoming training dates are,
4th April 2022 : 10:00 – 13: 00 PM
21st April 2022: 17:30 – 20:30 PM (Evening)
If you are interested to attend any of our above training sessions or want to find out more, please email Anusha in Citizens Advice Rushmoor, [email protected] .
If you're outside Rushmoor and interested to attend our training course, please contact Citizens Advice Winchester, contact information on their website:
https://citizensadvicewinchester.org.uk/advice-first-aid-partnership/
Alongside Advice First Aid, Citizens Advice are rolling out Refernet across the county, a single, secure platform through which Advice First Aiders and other large and small organisation can refer into the Citizens Advice network and each other. Contact your local Citizens Advice to sign up to this platform or find more information at https://citahants.org/partners/reaching-people-together.html.
---