CLEAR – Updated
---
CLEAR
Thanks to everyone who voted for this exciting project – we won!  Watch this space for more news as this project develops.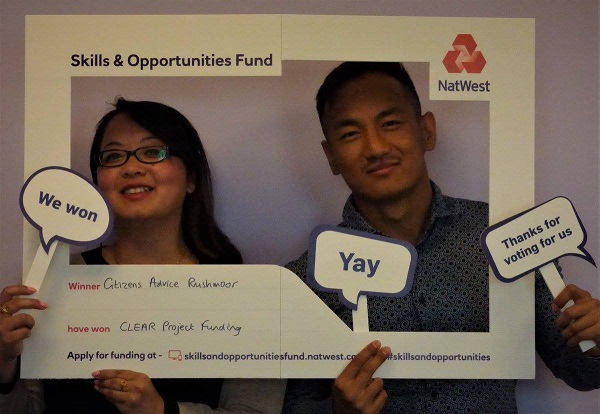 (Community Learning, Empowerment and Resilience)
We want you to help make things CLEAR for the community. CLEAR (Community Learning, Empowerment and Resilience) aims to build financial skills, knowledge and capability within the vulnerable and marginalised Nepali community in the local area. We've developed a programme that will tackle key challenges relating to money, energy, housing costs and banking; prevent vulnerability to scams and loan sharks; and provide a legacy of a more included, resilient and independent community.
The project will be coordinated by a Nepali-speaking specialist and delivered by Community Champions, individuals selected and trained to share vital financial training and insights with the local Nepali community.  You can help enable this important project by voting for us at the NatWest Skills & Opportunities Fund Website.
Please click here to vote for us now in the South East Region.
For more info or to support our bid, please download our Flyer or Poster below:
---