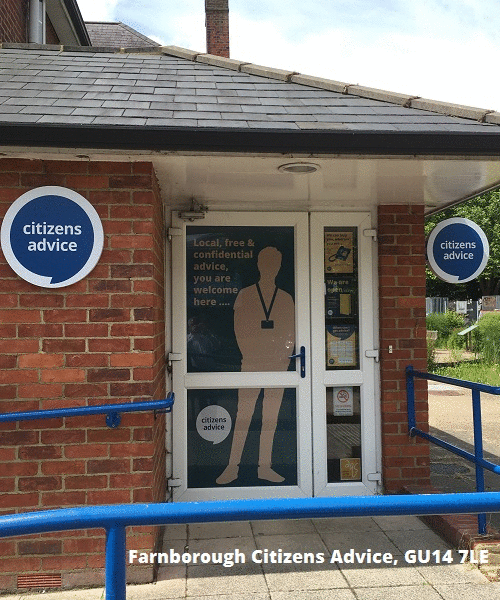 Citizens Advice Rushmoor
We provide free, confidential and impartial advice and campaign on big issues affecting people's lives.
Our goal is to help everyone find a way forward, whatever problem they face.
We're an independent charity and part of the Citizens Advice network across England and Wales.
For further information about us, our locations & opening times, see the end of this page.
How can we help?
Get advice online from Citizens Advice
Need advice now?
We can offer advice by Email & Web Chat as a partner in the National Digital Advice Project.
In cooperation with others across Hampshire & Berkshire we can offer help via Adviceline:
03444 111 306
Calls cost the same as 01 and 02 numbers
Volunteer with us:
Could you join them?
Our campaigns:
We use our client's experience, stories and evidence to research and campaign for positive change.
Want to take part?