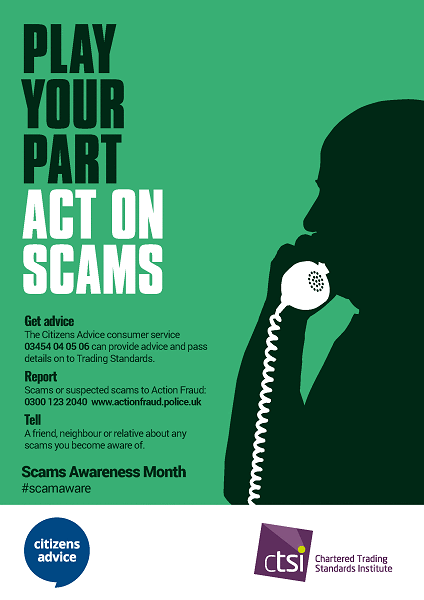 Citizens Advice Rushmoor
We provide free, confidential and impartial advice and campaign on big issues affecting people's lives.
Our goal is to help everyone find a way forward, whatever problem they face.
We're an independent charity and part of the Citizens Advice network across England and Wales.
For further information about us, our locations & opening times see the end of this page, or contact us from the menu above.
We are pleased to be participating in Scams Awareness Month throughout July 2017.  Follow our Twitter @rushmoorcab for more information on planned events.
How can we help?
Get advice online from Citizens Advice
Need advice now?
We can offer help through web chat or by email, click the button below for information; the best time to catch us online is between 9:30 am and 4:00 pm.
We are working with other Citizens Advice across Hampshire & Berkshire so we can help as soon as possible over the phone:
Our campaigns:
We use our client's experience, stories and evidence to research and campaign for positive change, both locally and at the national level.