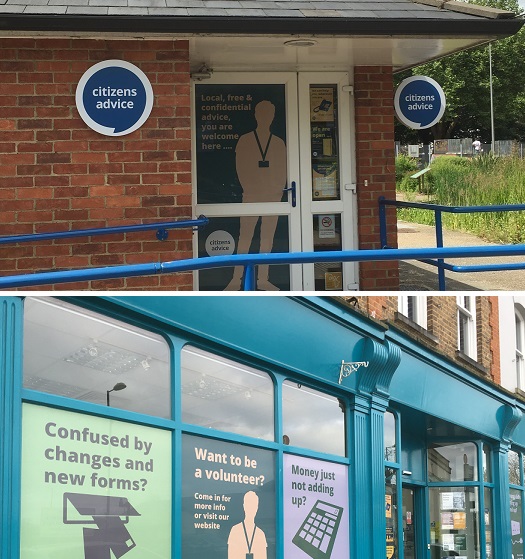 Citizens Advice Rushmoor
We provide free, confidential and impartial advice and campaign on big issues affecting people's lives.
Our goal is to help everyone find a way forward, whatever problem they face.
We're an independent organisation and part of the Citizens Advice network across England and Wales.
A trusted local charity providing responsive, high quality, innovative client focused services to meet the community needs.
How can we help?
Get advice online from Citizens Advice
Need advice now?
You can get advice now by searching our national website above and following the links for web chat (9 am to 4 pm Monday to Friday) or email icon on the right. Alternatively you can call our Adviceline:
03444 111 306
Calls cost the same as 01 and 02 Numbers
Volunteer with us:
Our highly trained volunteers come from all sorts of backgrounds and help with everything we do.
Could you join them?
Our campaigns:
We use our client's experience, stories and evidence to research and campaign for positive change.
Want to take part?
Our supporters: